When adding a new risk there are two options available:
Create a new risk
Add an existing risk from the library
Notice the green Add risk button in the image below. When clicking this button there are two options to choose from, namely option 1 and 2 mentioned above.

Click the Add risk button, as shown in the image above, and choose Create new to add a new risk to your risk plan.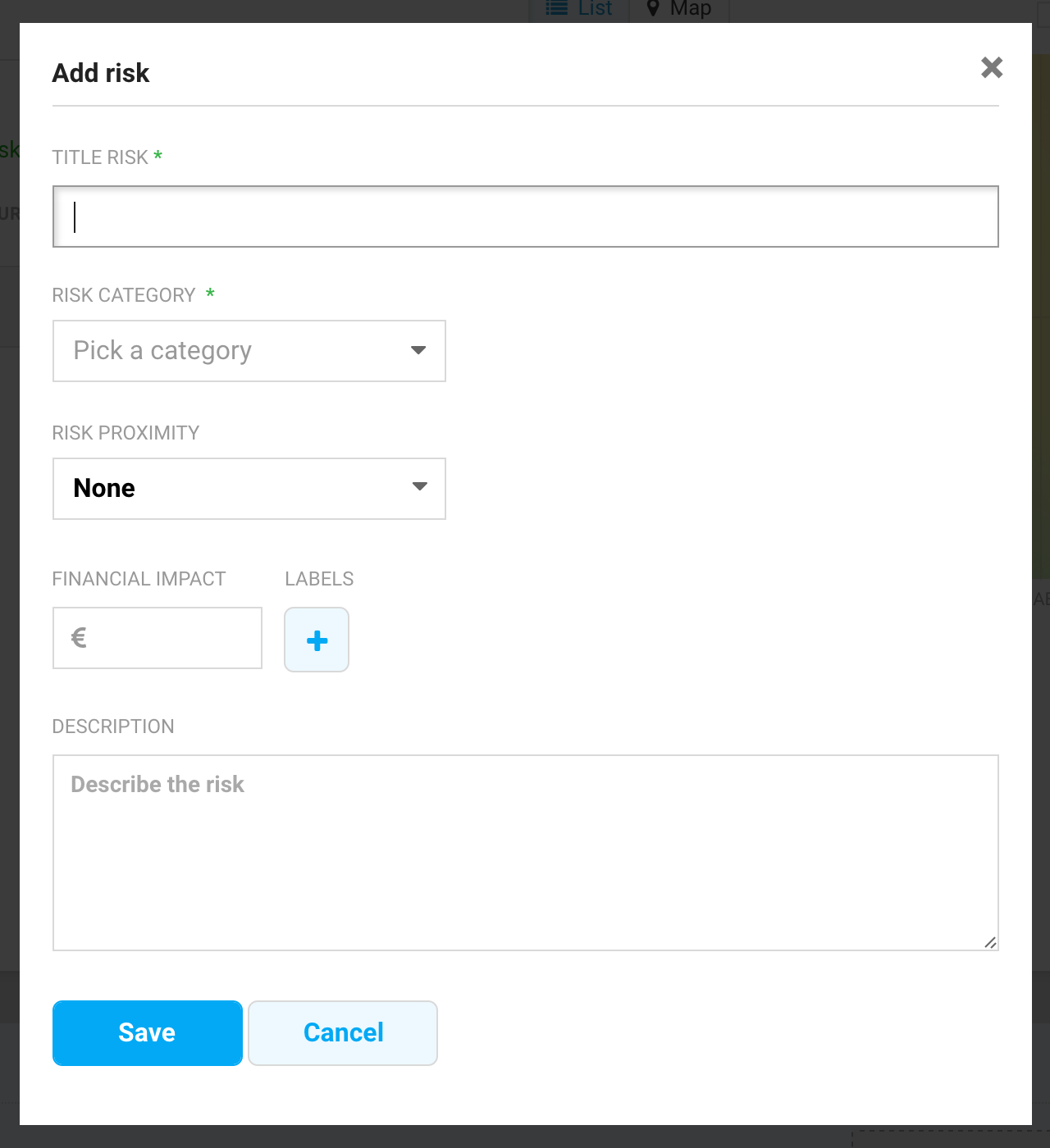 This popup screen will open. Fill in a title for the risk you would like to add, select a category and proximity using the dropdown menus.
Optionally you can add the financial impact for this specific risk and add labels to make it easier to locate your risks.
Describe the risk as complete as possible.
The second option is to add a pre filled risk from our knowledge library. To add a risk from the library click the Add risk button (as shown in the first image on this page) and click Add from library. The next page will open.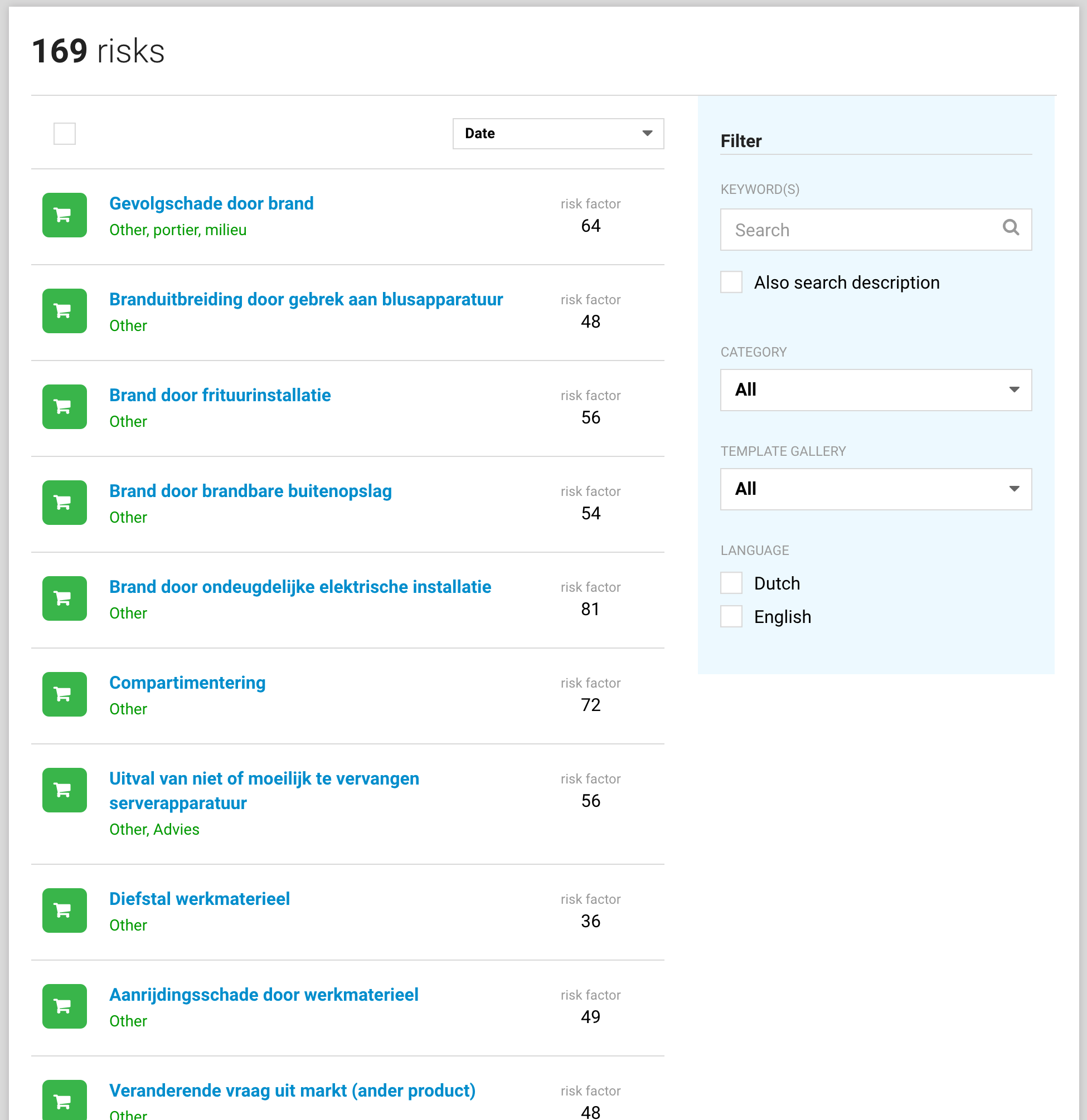 You can add the needed risk to your risk plan by either searching keywords using the search bar, by browsing or by selecting corresponding category, template gallery or language.
When you have found the risk you need simply click the shopping cart icon next to the risk to add them to you shopping basket. Click the My risk list link and click the button Add risks to risk plan.
Congratulations! You have just added your first risk to your risk plan.